From Lee Duigon's blog. Something very important to think about all year round.
Lee Duigon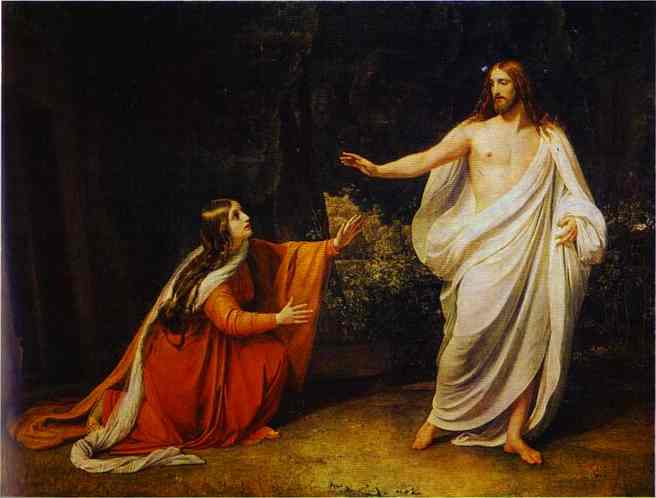 Try to imagine that morning.
The Passover is finished. It's the day after the Sabbath, very, very early in the morning. Jerusalem is quiet, seeming almost eerily quiet after all the recent uproar.
Mary, from the town of Magdala, has followed Jesus Christ everywhere. She has seen him crucified, taken down, dead, from the cross, and placed in a tomb. She is numb with grief. Almost automatically, she proceeds to the tomb–donated by Joseph of Arimathea–to minister to Jesus' body. That work could not have been done yesterday, on the Sabbath. There are wounds to wash, spices to apply.The Bible says two other women came with her to do this.
Try to imagine this: the Sanhedrin put a guard at the tomb, claiming they didn't want Jesus' followers to steal the body and then claim He was risen. But when Mary and the others arrive, in the grey dawn, the…
View original post 551 more words