Keep those comments coming!!

(This is from Lee Duigon's blog!)
Lee Duigon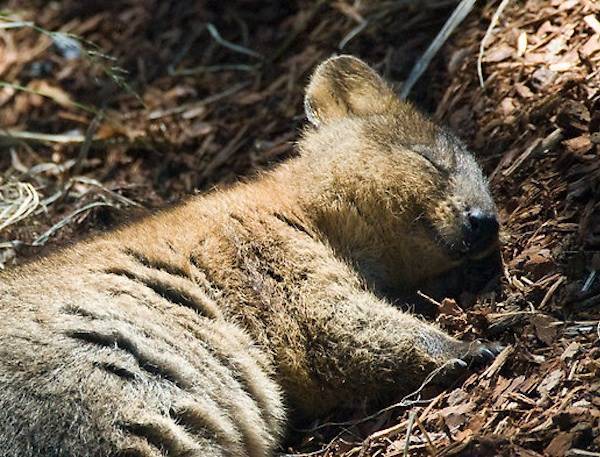 Too much excitement for Cousin Romulus. Knocked him right out!
Look at that–just 188 comments to go to reach 50,000. The suspense is killing me!
Byron the Quokka here, mates, and here's another look at the official and bona fide Quokka T-shirt that the winner will get for posting Comment No. 50,000.
All right, the blue shirt we wound up getting is darker than this, but the picture's the same. We have a bright red shirt in Extra Large and a dark blue in Large.
Here on Rottnest Island, the excitement has reached a fever pitch. Practically every quokka here has got a pretzel in the pool (we don't use money). No, I won't tell you who I've picked to win. Let's just say I have a lot of confidence in this reader.
A mere 188 comments to go! That should barely get us through the weekend, eh?